Heart Health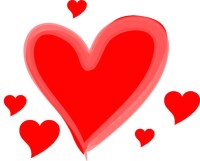 The Palacios Community HUB is hosting:
 Leslie Machicek, RN, BSN, Wesley Nurse with Methodist Healthcare Ministries of South Texas
'Stress & Blood Pressure'
When: March 12, 2014 @ 10 a.m.
Where: Palacios Community HUB located at 205 4th St.
 This program will address: Stress and its impact on Blood Pressure
      Who: Anyone 25 years of age and older
Why: Improve Health Literacy in the 'City by the Sea'
Need a different reason?
Come socialize, enjoy a cup of Old Main Bookstores' coffee and have fun while learning!
For more information about the Palacios Community Hub Contact Hub Coordinator:
Brandi G. West 972-9990