Welcome to the Palacios Community Hub – our go-to community center!
The place Palacios families go to have fun, exercise, learn, socialize and get help.
Come and visit the Career Center, Teen Center, Kid's Club and computer lab.  We are here to serve you!
Vision:  The Palacios Community will thrive as all are empowered to reach their full potential.
Mission:  To strengthen Palacios families through literacy and community services.
Value statement: The Hub is a community driven organization, respecting and caring for community members and serving with integrity and resourcefulness.  It provides a clean, safe and empowering environment and drives change with creativity, imagination, collaboration, and appreciation for our local diversity.  We serve with excellence and with a sense of inspiration and fun.
Strategic Action Sectors
Workforce development services for adults and youth
Educational support services for families
Health literacy services
Nutrition and recreational activities
Financial literacy services
Come Join Us!     Contact us for more information
---
Our Partnerships

The Palacios Community Hub works with the Palacios Community Medical Clinic to support our local Reach Out Read program. Thank you Dr. Gus and Nurse Katie!
Reach Out and Read is an evidence-based nonprofit organization of medical providers who promote early literacy and school readiness in pediatric exam rooms nationwide by giving new books to children and advice to parents about the importance of reading aloud.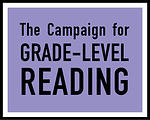 As a partner in the Rural Literacy Coalition the Palacios Community Hub supports pre-kindergarten readiness activities to ensure that all students start kindergarten ready to learn. We were proud to be part of the finalist team for the All American City Award.
The Campaign is a collaborative effort by foundations, nonprofit partners, business leaders, government agencies, states and communities across the nation to ensure that more children in low-income families succeed in school and graduate prepared for college, a career, and active citizenship. The Campaign focuses on an important predictor of school success and high school graduation—grade-level reading by the end of third grade.
The Palacios Community Hub partners with PBS Kids and distributes educations apps and provides training for teachers and pre-school.
Ready To Learn is an effective children's media program targeted toward America's most at-risk kids, but made available to all families and children across the country, Ready To Learn's high-quality transmedia content is unparalleled in its impact, value and necessity. The math- and literacy-based educational programming created by Ready To Learn provides families with effective, non-commercial content that helps prepare kids for success in school.

Thank you, Workforce Solutions for your help in the Palacios Community Hub Career Center, our workforce training sessions with in-and out-of-school youth programs, and our job search and placement services.
Customized services help employers find qualified applicants for specific jobs. Workforce Solutions assists with recruiting, screening, referring and testing of job applicants to help simplify the hiring process. Workforce Solutions will also help employers strengthen their current workforce as well as get advice on human resource issues and concerns.
---
The Palacios Community Hub is proud of the following partnerships that strengthen HUB Programs:
Campaign for Grade Level Reading
First Book- Matagorda
Gulf Coast Medical Foundation
Houston Center for Literacy
Methodist Health Ministries – Wesley Nurse
Parents as Teachers
Public Media – PBS Kids
Seacrest Housing Authority HUD
Wharton County Junior College
Workforce Solutions
The Trull Foundation
Thank You Partners, Donors and Sponsors!